Theme Park - Quality Assurance
source: fairXperts GmbH & Co. KG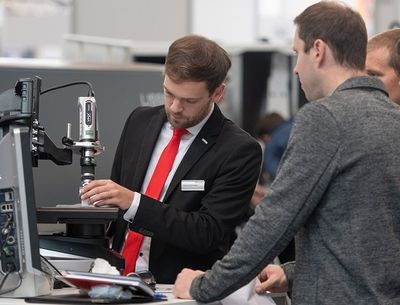 Errors during the deburring of components can lead to malfunctions of workpieces and even to the failure of entire components. Quality assurance during deburring is therefore essential, as it helps to achieve that functional components are produced.

To ensure the quality of deburring, there are various control methods, such as visual inspections, measuring methods, and tests, as well as modern technologies (e.g. image processing). The choice of a suitable inspection method is subject to many parameters so a simple selection is not possible. For this reason, the Quality Assurance theme park provides an overview of the various elements of quality assurance.

The theme park will use realized industrial customer applications to demonstrate the challenges that need to be overcome and how these have been implemented in exemplary projects.

The exhibition will be supplemented by practical and solution-oriented presentations by experts in the technical forum.

Topics:
Latest developments and trends
Requirements - Cost pressure - Economic efficiency

You will find answers to these questions in the theme park. Here you will meet qualified contact persons for your solutions.