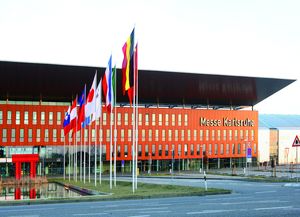 Online Service Center
To help you prepare your trade fair appearance even more quickly and conveniently, we offer you in cooperation with Karlsruhe Trade Fair all necessary services in the Online Service Center (OSC). Here you can order your requirements easily to suit your needs.

With your registration for DeburringEXPO your personal user account will be set up. You'll then receive the login data directly from the organizer fairXperts.